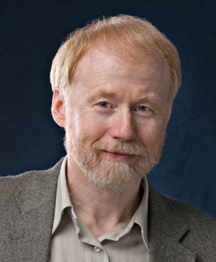 Barry is a professional Magazine Cartoonist and self-published author of 3 trade paperbacks and numerous webcomics. His panel cartoons have appeared in national publications including; Reader's Digest, Barron's, American Legion Magazine, Lacrosse Magazine, Discoveries, True West Magazine, Kid Zones, Medical Economics, Skipping Stones, The Valley News, The Chicago Loop News, Christianity Today, The Artist's Magazine, First Magazine, Outer Darkness and FiftySomething Magazine.
Barry released his first book in 2006. "Embrace the Pun!" is a collection of pun-based panel cartoons, many of which are available here on the site.
"Kitty Nirvana: The First Ginger and Shadow Collection" was released in 2008 and won a Silver Medal at the IPPY Awards, presented by Independent Publisher Magazine.   The IPPY's are awarded each year at Book Expo, for the best in independent publishing. Ginger and Shadow is a webcomic about a couple of cats and their dysfunctional family. You can find it at Webcomicsnation.com.
Barry has released his third trade paperback. "Revenge of the Pun!" is the thrilling sequel to "Embrace the Pun".  Revenge of the Pun has already won a couple of awards for independent publishing.   ForeWord Reviews gave it a Silver Medal for Best in Humor at the 2011 Book of the Year Awards, and Independent Publisher Magazine awarded it a Bronze Medal for Graphic Novel/Illustrated Book category at the 2010 IPPY Awards.
All of the books are available online, through most of the major booksellers. Revenge is also available as an e-book through Apple's I-bookstore and Lulu.com.
A graduate of the Vesper George School of Art in Boston, Barry teaches Cartooning courses at Middlesex Community College and North Shore Community College. For the past 20 years, Barry has operated Corbett Design, a Graphic Design and Illustration Agency in Beverly, MA. He lives in North Reading, MA with  his wife, two teenagers and the real-life Ginger and Shadow.
*Photo by Marilyn Stowe
br> br> br> br> br>